Restaurants & Bars
Celebrate a world of flavors in one of the phenomenal dining experiences at Planet Hollywood Cancun. From specialty coffees, healthy smoothies and signature cocktails like our PH Purple Haze, to vegan, vegetarian and gluten-free choices, we are committed to giving you a memorable, highlight-reel worthy experience that is tailored to your taste.
You'll never go thirsty with our wide selection of international and local brands at our all-inclusive bars. STAR Class™ members also enjoy access to the exclusive access to The Green Room Lounge & Bar and The Beach Club with a selection of premium liquor.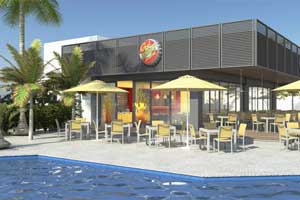 Guy's! Burger Joint
Come and meet the new 'Guy' on the block. From 'Diners, Drive-Ins and Dives', Guy Fieri's Burger Joint brings a unique dining experience with his revved-up menu and selfie-worthy design that will set you on a culinary adventure you will never forget.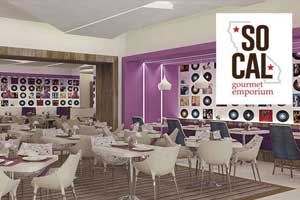 So Cal Gourmet
Food Emporium
A gourmet food emporium featuring the hottest culinary trends from around the globe, with local farm fresh dishes, a wood burning oven for made-to-order flatbreads, a patisserie for hand-crafted baked goods, a taco stand with food truck-style Mexican treats and churros, a ramen noodle house with Japanese and Korean fusion dishes, and a traditional diner grill for American classics.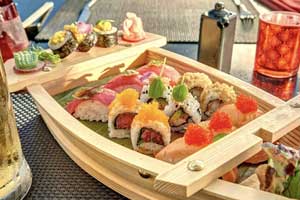 East
Sushi & Teppanyaki Bar
There is no bad seat in the house! Be delighted by the incredible flavor and technique of Japanese cuisine. Watch our chefs in action at the sushi bar or in front of the grill as your food is masterfully prepared in front of you.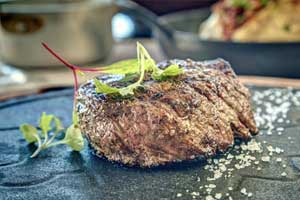 Sunset Strip
Steakhouse & Grill
Experience the glamor of old Hollywood in this intimate and cozy steakhouse, serving signature dishes like "The Director's Cut", cooked to perfection under your direction. With an extensive wine list to pair with every meal and private themed booths available for rent, this steakhouse provides an unforgettable dining experience.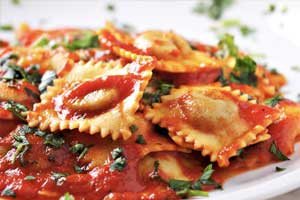 Gusto
Italian Trattoria
Uncork, unwind, and celebrate life in this romantic Italian trattoria. Enjoy well-known Italian comfort food in this ambient dining experience. With black and white stills from vintage Italian movies on the wall, classic Hollywood soundtracks playing, an impressive wine list, and candle lit tables, Gusto sets the scene for a blockbuster romance.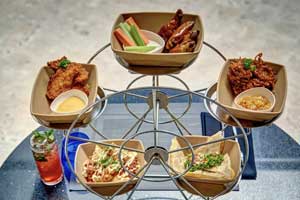 Overtime
Bar & Grill
Here, the beer is always cold, and the big event is always on with Main Event Guarantee to show all major events from sports games to awards shows! Enjoy traditional pub food, themed trivia nights, billiards and foosball tables, and an in-house DJ for a night of endless entertainment.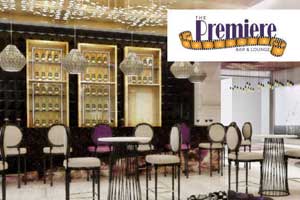 The Premiere
Bar & Lounge
This cool, film-inspired bar is perfect for any movie buff, with an elegant, James Bond-inspired martinis and themed hours featuring music and movies from the 60s through to current day.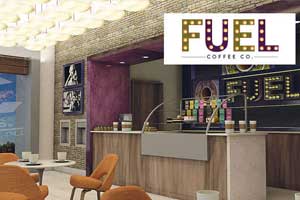 FUEL
Coffee Co.
Here, you can call the shots! Enjoy fresh oven-baked pastries, cappuccinos, and espressos in this laid-back and cozy café perfect for reading a book or socializing with friends and family.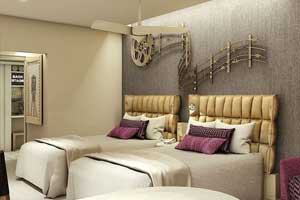 STAR Class™
Bar
Stars deserve to get pampered and that's what The Green Room Lounge is for! Star Class™ members receive exclusive access to premium drinks, snacks and service. So sit back, relax and enjoy the show.